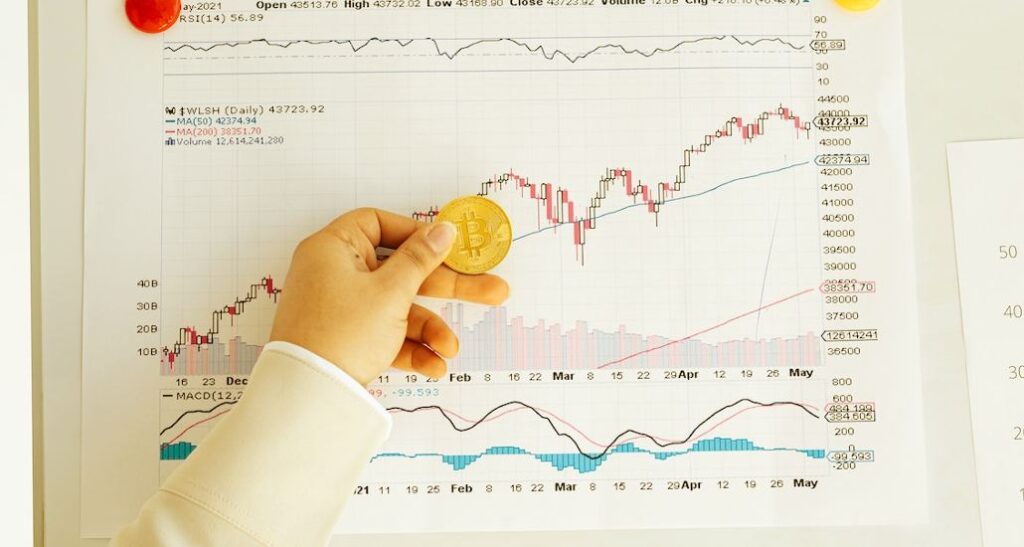 Understanding Verasity and How It Works
Digital ad networks struggle greatly with online advertising fraud. Verasity was developed in response to the widespread fraud that afflicts digital advertising.
With an esports twist, the innovative platform employs blockchain technology to combat fraud in the gaming and video content industries.
VRA tokens serve a variety of purposes, including compensating viewers, providing investors with a place to put their money, and serving as a medium of trade between advertisers and publishers. Let's take a closer look at how it works.
Verasity (VRA) – An Overview
In 2018, the blockchain-based business Verasity (VRA) was established with the goal of maximizing the value of advertisements for all parties involved, including advertisers and producers of online video.
Verasity aims to transform the way video ads are distributed online by addressing the issues of video advertising and non-fraudulent NFTs.The Proof of View (PoV) platform serves as the foundation for all of Verasity's product lines, which cover an array of sectors.
VRA is a cryptocurrency that you can earn by watching videos. It pays out instantly and can be exchanged for cash, gift cards, or other goods and services.
How does Verasity work?
The advanced video technology behind Verasity's video-sharing platform, which expands to 8 Petabytes of data per month, offers a high-quality watching experience. All major video platforms, including YouTube, Twitch, Vimeo, and others, have SDKs that incorporate the company's unique ad stack and VRA rewards program.
Creators of content upload their clips to the Verasity platform, which equips them with a number of tools and services to assist in monetizing their work. For their videos, they can establish a price in VRA tokens or choose a pay-per-view, subscription-based, or crowdsourcing business model.
Viewers can use VRA tokens to purchase access to Verasity content. In return, users who watch and interact with content on the site are rewarded with VRA tokens. This incentivizes users to spend more time on the platform and engage with more content.
Using the Verasity platform, advertisers may utilize the VRA tokens to display adverts that target particular audiences based on their watching habits and preferences. Ads are shown only to real viewers, thanks to Verasity's Proof-of-View (POV) system.
What is Verasity Token (VRA)?
A cryptocurrency called Verasity Token (VRA) runs the Verasity platform and is designed to be used as a means of exchange for platform transactions, such as the purchase of digital products like in-game items and premium content.
Because VRA is an ERC-20 token, it is built on the Ethereum network. This enables compatibility with other Ethereum-based projects, including some of the most well-known exchanges on the market, as well as quick and safe transactions.
Where to Purchase Verasity (VRA)?
VRA cannot be immediately purchased with fiat currency, in contrast to some of the other major cryptocurrencies. However, you can still get it by first buying stablecoins like USDT on KuCoin via the Fast Trade service, P2P, and third-party merchants.
The most popular site to purchase VRA tokens is KuCoin. It provides a wide range of cryptocurrencies, including bitcoin, dogecoin, and even hiseals coin. You can also move your existing crypto holdings to KuCoin from another wallet or trading platform.
Firstly, send your cryptocurrency to a KuCoin account before exchanging it for VRA. Search the spot market for your preferred VRA trading pairs, like VRA USDT and SHIB/USDT. Get a VRA exchange for your current cryptocurrency. Your available VRA will be visible in your Trading Account as soon as your order has been properly processed.
Veracity Distinctive Features
Verasity has several products in the pipeline:
VeraWallet
VRA coins are held, staked, and traded for users by VeraWallet. VeraWallet enables users to stake their tokens in order to gain incentives by utilizing cold storage concepts to maximize security.
Proof of View System
In reaction to the massive fraud and manipulation that dominate the realm of internet video advertising, the Proof of View system was established. Modern methods are utilized by the PoV system to ensure that the video views are authenticated before being published to a public database.
VeraEsports
VeraEsports is a site where users may watch esports content and receive prizes. By encouraging actual viewership through its Watch and Earn program, the platform expands chances for players, teams, tournament directors, fans, and advertisers.
VeraVerse
You can acquire artwork, in-game objects, and collectibles from the metaverse in the VeraVerse ecosystem.
Final Remarks
Ultimately, Verasity's goal is to empower producers and viewers by giving them more authority and chances to make and spend money, hence fostering a more decentralized, open, and fair video economy.
Verasity has made significant progress in a short period of time. Before investing in VRA or any other cryptocurrency asset, it's crucial to conduct your own research and stay up to date with the newest crypto news.