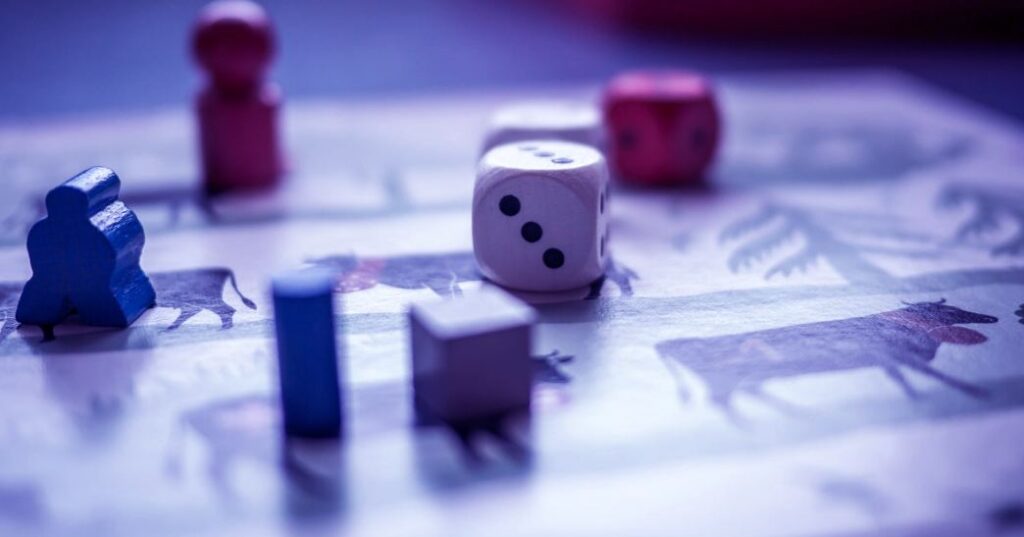 Traditional Gambling Games Played in India
Gambling is rather popular in India and there is an audience for it, both offline and online since most of the Indian population is tech-savvy. Players from India enjoy both traditional national games and those that are popular worldwide.
Traditional games are often similar to others played in the region. These games usually have their western counterparts in terms of gameplay, while some are unique to India and the region and you can find no game like it in the west.
Here's our list of gambling games India is known for:
Jhandi Munda Game
Jhandi Munda game is a dice betting game originating from India and still popular in the subcontinent. The game is also popular in Nepal, but it's known by a different name there. It is available in a form of many different apps and it can be played with actual dice.
The game is based on the four symbols found on the dice. The players that guess on which symbol the dice will and are the winners and their fortunes multiply up to six times since that's how many sides the dice has.
Andar Bahar
Andar Bahar is an Indian betting card game originating in Bengaluru. The game is also known in other regions and by a variety of different names. The game is based on pure chance. The dealer places a card face up and the player bets on one of two piles: Andar (inside) or Bahar (outside). The dealer then deals cards alternately to the two piles until a card appears that matches the initial card. The pile where this matching card appears is the winning pile.
The game is also available in the form of apps and it's one of the most popular games in Indian online casinos and betting ups since it's quick and depends on luck alone.
Teen Patti
This is one of the most widely played Indian card games. The game has a complex origin since it was based on the games brought to India by the British. Then it got a life of its own and now a different version of the initial game is popular across the region.
The game is also associated with a holiday called Diwali since it's mostly played during that holiday. Teen Patti is a social game and it is played during large gatherings.
Indian Rummy
Indian Rummy is a variation on the original Rummy that originated in India and became popular on the subcontinent. It's a card game in which each player gets 13 cards and it can be played by anywhere from two to six players.
The gameplay is similar to that of the original Rummy with the only difference being with the number of cards used. The game is also available online and with many apps. Indian courts allow for the game to be played in the country since it's based on skill rather than on luck. Games of luck are forbidden in India.
Maang Patta
Maang Patta is a popular card game in India and beyond. It's also known as a single card poker since that's the western game it's most similar to. Maang Patta is one of the most popular gambling games in India both online and in actual land-based establishments.
The game requires a deck of 52 cards and you can play against one player or with five players altogether. There can be a lower or upper limit on how much you can bet and that's how most online versions of the game operate.
Mini Baccarat
Mini baccarat isn't a traditional Indian game per se, but it's a game popular in India and the region in general. It's a variation on baccarat which is a game popularized by the British colonizers. It's a smaller version of the same game with smaller stakes and quicker gameplay.
The game has found its place in the world of online gambling as well. There are countless apps and sites that allow you to play Mini Baccarat both in India and beyond, but the game is especially popular in India due to its history.
Minu Flush
Minu flush is another game that originated from a western game and found its way to India where it was turned into a slightly different version of itself. The Indian version was a simplified form of the western flush game with less at stake and simpler gameplay.
Minu Flush is now a game of its own and it can be found on mobile devices, sites, and all other forms of gambling channels in India. Since the gambling market is now completely global, the mini version has found its audience outside of India as well, and it's now played across the world.
Western Games
Even though traditional Indian games are still the most popular gambling games in the country, western games have taken root as well. The games that are popular in the west due to their simplicity and dynamic gameplay are popular in India, too, for the same reasons.
Slots and poker are the most popular games in the west and they are the most popular western games in India too. The same can be said for roulettes that are played both in real-life casinos and on the gaming apps across India and the world. Many Indian players enjoy both traditional and western games, and there's no separation between the two.