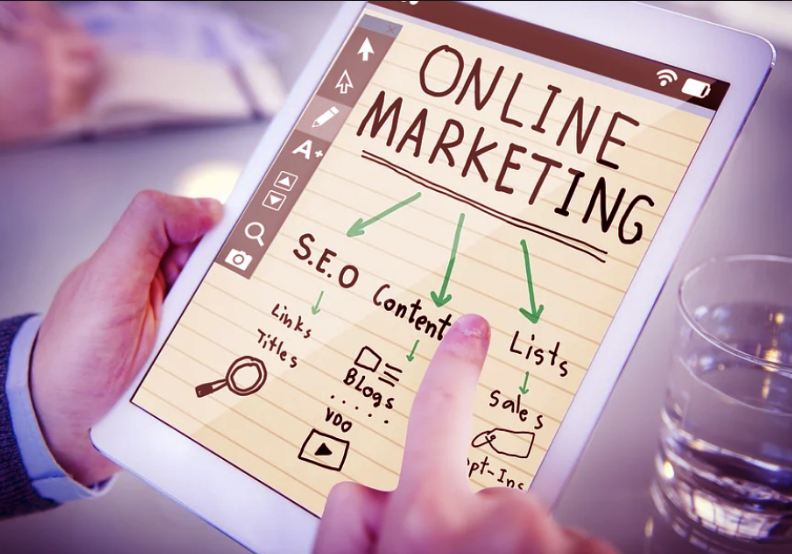 Top Reasons Why The Future Of Digital Marketing Is Bright
We live in a world that is interconnected. Take a time to look around and pause for a bit. Are you surrounded by folks who are linked to the internet and typing on their phones? Now, before you go back to what you were doing, take another look and consider how many of these people your company has reached.
Digital marketing isn't going away anytime soon. You should reconsider your business if you don't have strategies to reach out to your audience digitally.
While traditional marketing methods are still effective, there are some holes that can only be filled by internet marketing.
What is Digital Marketing?
The word "digital marketing" (or "online marketing") refers to a variety of marketing approaches and strategies, including SEO, content marketing, email, PPC, social media, and more.
Some digital marketing strategies are called inbound marketing methods, which is a long-term approach, as opposed to creating a campaign or relying on the sales force (outbound marketing) to bring in all the leads. It can help you save money on advertising in the long run since you'll be where your clients are when they need you in a more natural way, whether it's through Facebook Messenger or ranking first in Google search results.
Reasons Why The Future Of Digital Marketing Is Bright.
Changes in Traditional Marketing
The prior method of marketing was restricted to door-to-door sales and word-of-mouth publicity. Marketers previously relied on physical labor to advertise their goods. People nowadays, however, expect everything to be at their fingertips.
And every business's top priority is to meet the needs of its customers. So, digital marketing became popular a few years ago. Even the tiniest item may now be found on the internet. This digital marketing trend has people and marketers completely enthralled.
How did real estate marketing work in the past? The majority of the advertising was done through traditional media or banners. However, all of the real estate behemoths now prefer to market their pleasant homes to their consumers via the web platform. Their new credo for success is to make the material compelling.
Digital is the new game
Everybody in the nation prefers internet marketing to all other forms of advertising. Startups are also using digital marketing to begin their businesses. Every business process is made easier using this platform. The corporation does not need to employ people to physically advertise the product in the market. In addition, hiring a website development agency can be significant, but many potential benefits exist. An excellent web design agency can craft a website tailored to your business's objectives and needs.
It provides a diverse range of cost-effective, strong, and cutting-edge marketing processes and channels. Digital marketing is increasingly being used by every form of product and service. Because they are aware that this is a tried and true platform. The digital platform is used by everyone from IT giants to hoteliers. It's not that business owners are constantly marketing their products. They attempt to engage their audience by presenting various facts which increases their brand visibility.
Going Global
"Today, being digital is being global," as the saying goes. And it is the truth. One may reach audiences from all around the world through digital platforms such as Facebook, Twitter, Instagram, and LinkedIn. These social media platforms have such a broad reach that you may now connect with nearly anyone.
Many people conduct business with a sole focus on the global market. So, with social media, everything is possible. In other words, there's a lot going on in the digital marketing world. Many people are talking about it, and many more are looking for it.
Affordability
When compared to other marketing channels, digital marketing is one of the most cost-effective ways to promote a product. Gone are the days when getting an advertisement printed in the newspaper cost thousands of dollars or lakhs of rupees. It's so simple now, thanks to digital media. If you're a real estate company, you may use social media to market your new project to thousands of individuals at once.
Creating a Facebook ad costs roughly $ 5 per day, which is practically nothing. The average cost per click is $ 1.27. Spending lakhs of rupees on a single advertisement versus spending only each day can yield good results. Many businesses, as well as new start-ups, are investing extensively in digital marketing.
Bonus Read: Guide on BBA in Digital Marketing
Higher Engagement Rate
Because individuals use social media for almost everything, the engagement rate should be higher. People require high-quality material to keep themselves informed and entertained. As a result, it is the obligation of digital marketers to provide content that is engaging to their target audiences.
To Conclude
When it comes to digital marketing, the possibilities are endless. In the future, digital marketing will continue to be the most effective method of marketing. However, because the dynamics of digital marketing are constantly changing, a digital marketer must be nimble, alert, and knowledgeable in order to keep up with the current advancements. Not only that but today's and tomorrow's digital marketers will have to foresee changes and adopt them well ahead of time in order to capitalize on them. They can learn this by opting for Post Graduation in Digital Marketing.
So, whether you think you should or not, the moment has come for you to go digital!