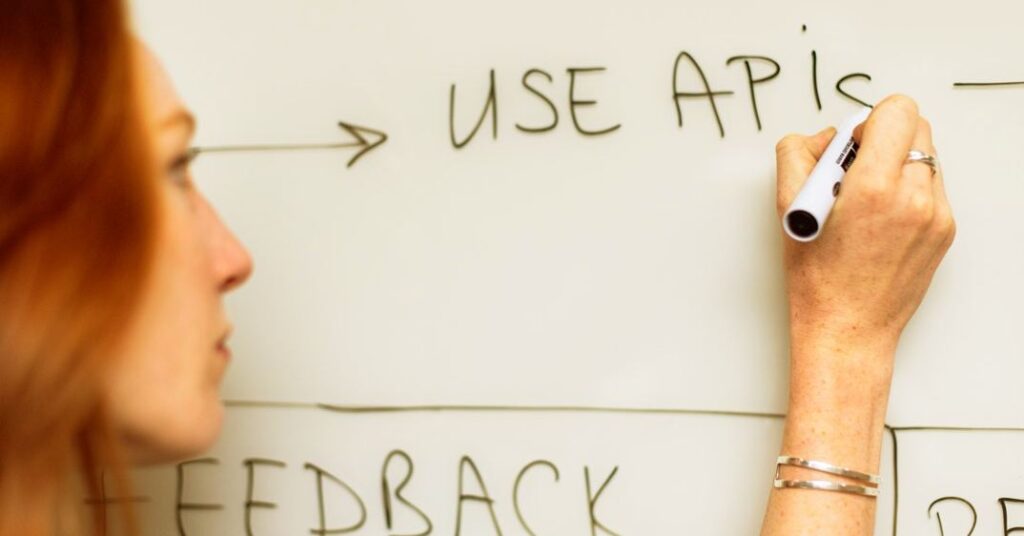 Website API Solution for iGaming Business of Any Scale
Every business on the internet is looking for ways to take the lead and thrive in a competitive world today. To achieve your business goals and top the chart, you need an extra advantage. One that stands out is the API technology. APIs help businesses reach their potential, advance growth, and remain effective in a digital era.
Meaning of APIs
API is an abbreviated form of Application Programming Interfaces. They are used to aid connectivity between two software and allow developers to use a single piece of software to make calls to another software piece.
They are a group of coded/programming instructions enabling interaction between different software components. So, API services are a group of specifications used by computer systems to converse with each other and equally share functionalities.
How do APIs work?
When you utilize a mobile or web application, it connects your device to the internet, sending data to a specific server. This server retrieves the data and interprets it to perform the actions required. Afterwards, it sends it back to your phone or device. The app interprets the data and provides the needed information in a readable format.
In simpler terms, APIs serve as the waiters in the restaurant that helps process or take your order to the chef in the kitchen (the system) and then bring back the response from the kitchen – the food. APIs serve as the middlemen of communication between two software.
Types of APIs
Three common types of APIs are available:
Open APIs: They are readily available to the public for use. For instance, sites like BigCommerce use about 25 APIs that the public can also use.
Partner APIs: They are created by companies to give access to specific business partners and serve as a source of extra profit/revenue for the parties concerned.
Private APIs: These are only created for internal use and not for use on general terms. Banks use this type of API to help make transactions easier as they retrieve private information for the same purpose.
Benefits of Using APIs For Your iGaming Business
A reliable API solution can provide your online casino and betting businesses with numerous benefits regardless of the size. Some of these include:
Faster Brand Growth
The right website API solution is designed for iGaming businesses in mind. With the right API software solution; you can get a detailed set of solutions for your betting and online casino business needs in record time. Since the solution does most of the work for your business, you can easily start offering your services to bettors while you channel your resources to other aspects of the business. This ensures your brand grows faster than if you had done the process from scratch.
Saves You Cost
Using a website API solution for your iGaming business means you don't need to set up every aspect from scratch. This would typically cost you money and time, which can be expensive, especially for a new business. Using an API solution for your business, you can get everything you need to start while cutting off the excess time and resources required to build from scratch. This will give you time to focus on other aspects that will ensure business growth.
Easy Access to Content from Top Brands
Good API solutions have a game portfolio that consists of some of the leading brands in the gambling sector. With a top Website API, you can seamlessly incorporate games from top providers in the industry like Evolution Gaming, Microgaming, Pragmatic Play, and many more. This will ensure players who visit your platform get the best experience.
The same applies if you run a sports betting business. The right API will provide you access to leading sports and eSports that players love.
Other benefits worth mentioning include:
24/7 support
Instant upload of content and integration
Personalization features to make your platform unique
Built-in capabilities to manage payment and finances
Why Choose Website API Solution?
Asides from the outlined advantages of using this solution, choosing a gaming API also helps to improve your company's value proposition. With APIs from top brands like Salesforce, Amazon, or Twitter, applications can integrate these services into their systems to become attractive to customers.
APIs are revolutionizing the web space, and if you're considering starting an online platform, think of APIs before you launch – this will help you scale.